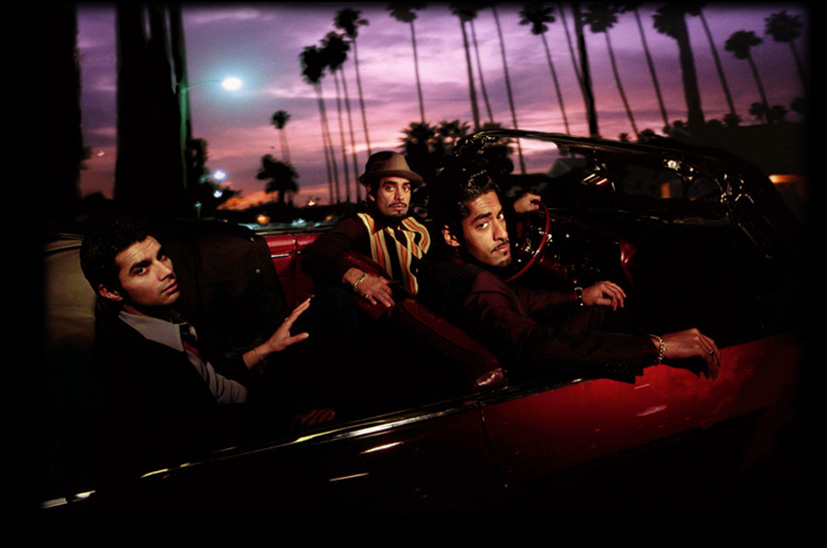 Fresh off the boat from a far away exotic land and with their suitcases still unpacked we present to you...
The Twilight Players

- Sinbad Phgura, Ammo 'Too Sweet' and Jimi 'The Quiff'

Slick, Sharp and Dynamic! The trio perform in their own formidable style, with a heavy dose of showmanship to a hip soundtrack of Latin Jazz, Ska, Indian and Electro Funk.

With their unique look inspired by everything from classic Havana of the Fifties, Bollywood glitz of the Sixties, right through to the Americana Soul Movement of the Seventies. 'The Twilight Players' are a slice of British cool, forever bringing classic retro-vibes into the 21st Century.

Their global appeal has taken them everywhere from Glastonbury to Mumbai, Los Angeles to Casablanca and a few ports in between. On a amazing fun-filled adventure with a host of colourful characters along the way.

Be sure to catch a dime-stopping performance soon, before the fellas skip town and head off into the sunset...
The Twilight Players were awarded the first ever 'UK OG's 4 Life Award' at the prestigious 'Carnival – Choreographer's Ball 2005'
'East LA meets cockney wideboy' - The Face Magazine
The journey continues...